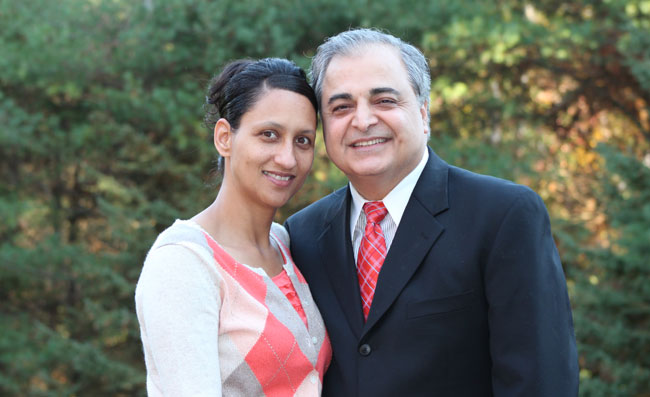 Reverend Mehran Payandeh, Sr.
resides in Simsbury, CT where he serves as Senior Pastor of LifeWay Family Worship Center since 2003.  He is a graduate of Texas Southern University with a Bachelor of Science in Electronic Engineering.  He also received a degree in Theology from Jimmy Swaggert Bible College. 
He has served in ministry for more than 25 years in Pastoral roles and Church planting. He is a passionate leader who demonstrates the heart of the Father and is relentless in his desire to share the grace-filled message of Christ to all. He is a sought out anointed speaker to the body of Christ, reaching across denominational barriers to unite the body of Christ with the apostolic message of God in Christ.
He has established and assisted in several church plantings in the United States as well as abroad. Rev. Payandeh has spoken to national church leaders in Ghana and Nigeria, Africa including the military leadership of Nigeria. He is currently in the process of authoring several books.
He is a devoted husband and father, married to his beautiful wife, Iris for more than 20 years and has two sons, Dr. Mehran Jr. and Micah.
He also sits as an apostolic leader of LifeWay Global Harvest, Inc., an International organization with its focus on the harvest and church planting.
Iris Payandeh
First Lady Iris Payandeh is a gifted and anointed speaker to the body of Christ. She assists her husband in ministry both nationally and internationally to ministry engagements. Her deep understanding of the word of God, keen insight and sensitivity to the Spirit of God has made her an influential leader and speaker to the women in Christ. Her prophetic insight and wisdom of the Kingdom of God has helped many in regard to spiritual warfare, direction from God and bringing healing to those that have suffered wounding in life.
She is an anointed musician, composer and singer who ushers the people of God into the presence of the Lord through worship. Her ability to connect with youth and children has resulted in seeing scores of young people receive the baptism of the Holy Spirit.
First and foremost, she is a loving wife and mother of two awesome sons.